Are you looking for
reliable

and

unbiased

product reviews?

Then you have come to the right place!
Le Reviewist's Key Values: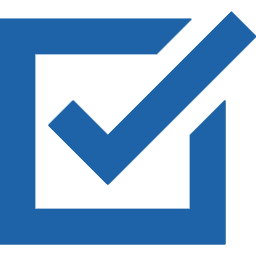 1. Help you find the product that fits your exact needs and your budget.
2. Make finding trustworthy and useful information easier for you.
3. Provide honest, thoroughly researched, no-nonsense reviews about various products.
We don't think that the best product is necessarily the newest one. For us, a good product is something that is proven to perform well over the years. Something that REAL users recommend. This is why we base much of the information on lereviewist.com on sites that test and try our selected items. And this is why we create all of our lists based on online reviews, ratings, and best-seller lists.
How does Le Reviewist help you find better products?
Today, most people would say: "To buy a good product, just choose a good brand."
The problem is, it's not that simple!
At Le Reviewist, we know that it takes much more than a well-known name to make a perfect product.
We have dedicated hundreds of hours of work to creating an extremely effective way to find the best products on the market.
You probably don't have time to compare dozens of products to find the one that suits you best.
And that's the reason we do it for you – so you can save time AND money.
Yes, providing you with unbiased reviews is the most important value of Le Reviewist. We aim to find the best products on the market, regardless of their brand.
If you knew that a shopping advice site was biased, you would probably never go back there again. This is logical: what is the point of reading buying guides or product reviews if they are biased?
That is why none of our items are sponsored, and we never agree to promote one brand over another for a fee.
How do you make money?
When you click on a link that directs you to an online shopping site such as Amazon.com and make a purchase, we receive a small commission from the site.
If our recommendation was not optimal and you return the product to Amazon or any other site after purchasing it, the commission is canceled.
This system allows us to generate revenue without encouraging us to recommend one brand over another because the commission percentage is the same regardless of the brand.
How do you choose the best products?
For each article, our editors spend several hours searching for product information, reading customer reviews and expert tests, and comparing products to each other to find the ones that offer the best value for money in each range.
Currently, we do not test the products ourselves because we do not have the resources. But we do our best to select the best products based on the most reliable sources possible, such as online shopping sites and YouTube product test channels.
Among our selection criteria, we take into account the reliability and after-sales service of the brands, material quality, durability, age and price of the products, etc.
Our goal is not to find the products with the most extravagant features, nor those that are the most fashionable.
Our goal is to help you find the products that best meet your needs.
Are the article writers experts in their field?
Each writer is responsible for the product categories he or she knows best.
Through hundreds of hours of research and product comparison that accumulate every day, our writers gain expertise and become more able to find the best products.
When our writers lack expertise in a specific field, they learn by reading specialized literature or consulting expert opinions.
Contact Us
If you have any questions about Le Reviewist, feel free to contact us using the form below.
One of our review specialists Karen or Fred will respond ASAP and do whatever they can to guide you in the right direction for getting the right product.