There are many reasons to reach home early. Your dinner date with your family could be one. Catching up on sleep because of workload or sudden and surprise guests visiting you can be another option. If making a Scotch for yourself is your evening itinerary, then you are a true spirits' lover who wants an Old Fashioned or malt whisky for a self-celebration.
Whisky lovers are choosy about the label they drink. The whisky lineage, the fermentation and brewing process, the blend, and barrels are specific details a whisky lover will check out in as much detail as the brand he is drinking. Appreciating a whisky is as priceless and unique as consuming it. So, what are the famous whisky brands the world values since times immemorial?
Read on nine great whiskey-connoisseur-approved labels that bring top-class pleasure down to the last sip.
1. Crown Royal Reserve Canadian Whisky:
It took 600 blending trials before San Bronfman officially came out with the Crown Royal Reserve in 1939, which he gifted to the visiting King George VI and Queen Elizabeth. True to the royal gift, this award-winning artfully blended whisky presentation in an iconic purple bag with gold stitching reflects its hallmark standard.
The Crown Royal, blended with 50 distinct whiskies, has a velvety texture and top notes of rye, cinnamon, and clove for a refined and premium flavor. Enjoy it neatly over ice to enjoy this cornerstone of all Crown Royal blends.
2. Buffalo Trace Bourbon Whisky: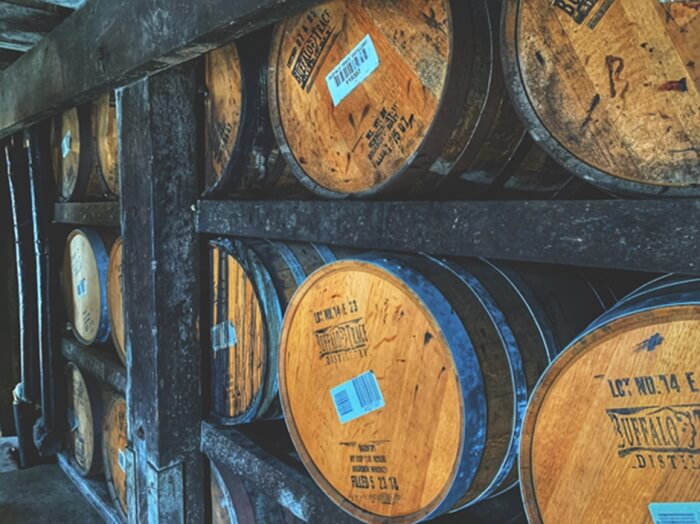 This Kentucky-born brand is the United States' most loved whisky since 1775, its birth year. Buffalo Trace is sweet and smokey and distilled in charred oak barrels, making it America's finest bourbon whisky. A product of Buffalo Trace Distillery, this bourbon is as legendary as the spirit maker itself. Sip this 90-proof slowly as you unwind after a hectic day. Buffalo Trace Bourbon is a priceless gift for the discerning whisky-lovers who wait to see perfection in bourbon.
3. Glenfiddich 14 Year:
Glenfiddich, since 1887, is the world's most awarded single malt Scotch whisky and a crowd-pleaser in taste, price, and value for money. The 14-year is an amber-gold whisky with malt flavors and a focus on oak, spices, and fruit. The long, warming finish delivers a silky feel with strong cinnamon. The enjoyable Glenfiddich 14 treats you to sweet sophistication that's distinctly unique.
4. Chivas Regal 12 Year: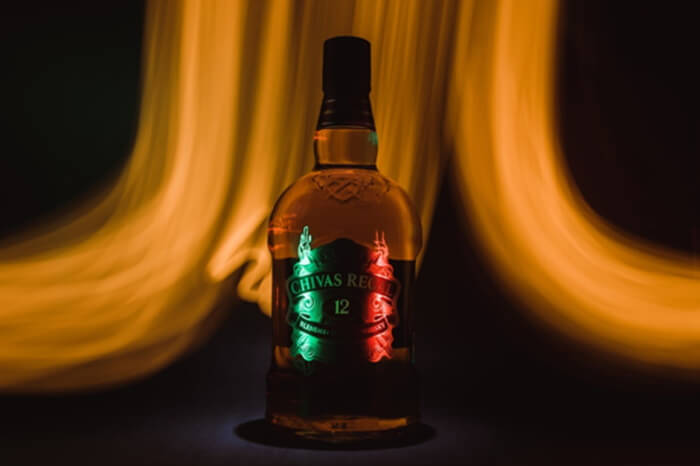 Awarded the Gold in International Spirits Challenge in 2020, Chivas Regal 12 is smooth, rich, and made up of the finest grain and malt. Chivas' 12-year-old signature blend in Scotch whisky has crisp orchard fruits, sweet honey, and wild heather, maintaining the 19th-century taste created by the pioneers John and James Chivas.
5. Johnnie Walker: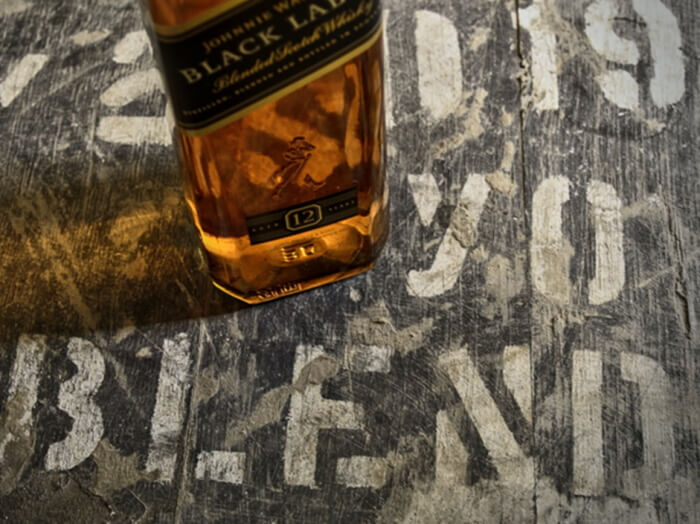 For whisky lovers and novices, Johnnie Walker takes the crown for its indisputable popularity. JW is one of the world's most widely distributed Scotch and is the preferred choice for most occasions and celebrations. Johnnie Walker's Blue Label is the most prestigious of the brand's whisky range and expensive as well. Blue Label is a velvety whisky with toasted oak, hazelnut, tobacco, and sandalwood as popular notes. Its blue packaging is in honor of the Lunar Blue Year. Drink it neat and admire its highly regarded profile.
6. Seagram's 100 Pipers 12 Year:
Pernod Ricard's Seagram's 100 Pipers is a blended Scotch whisky that needs no introduction. It is the seventh-largest blended Scotch worldwide priced in the upper premium whisky segment. Its demand in Asian countries is high. The 100-Pipers 12-year-old is a blend of malt and grain whiskies stored in impeccable oak barrels and other sourced whiskies, producing a smooth and flavorful taste. The presence of Speyside fingerprint whisky gives it a floral nose and fruity palate.
7. Ballantine's: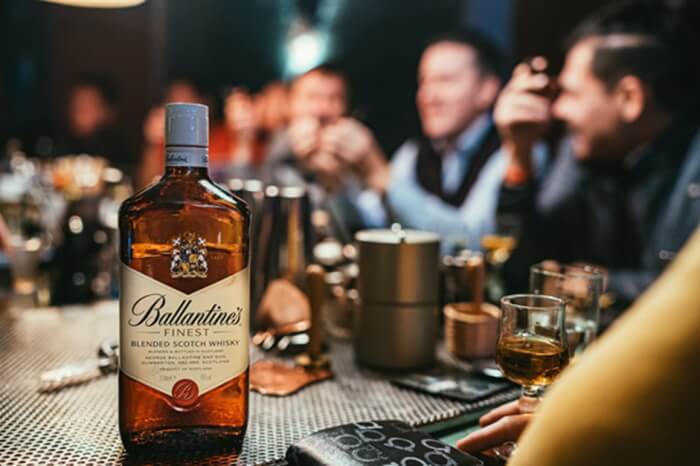 Voted the world's best-blended Scotch 2020, Ballantine's iconic bottle shape is timeless, so also is its color, taste, and finish. Ballantine's blending process uses over 50 single malts and four single grain whiskies. Whisky lovers should try Ballantine's Glentauchers 23-Year-Old, a single malt with floral aromas and summer berries sweetness.
8. Suntory Toki Whisky:
Japanese make terrific and expensive whisky. Suntory Toki is one great Japanese whisky recommended by publications and whisky authorities. 'Toki' means 'time' in Japanese, and this whisky belongs to different periods, hence the name. Talking about ingredients, Suntory Toki comes from a blend of Yamazaki white oak cask, Hakushu white oak cask malt, and Spanish oak cask whisky. The Suntory whisky taste is light with traces of citrus, honey, and fruit. It is suitable for a highball cocktail and also great on the rocks.
9. Bulleit Bourbon Whisky:
Augustus Bulleit, a tavern keeper in the 1830s in Kentucky, wanted to create a bourbon with a distinctive flavor. His sudden disappearance while transporting his bourbon barrels from Kentucky to New Orleans did not end the family's goals. In 1987, his great-great-grandson, Thomas E. Bulleit, carried forward the goal by setting up the Bulleit Distilling Company. Bulleit Bourbon has many ingredients contributing to its unique blends, such as barley malt, corn, rye, unique yeast strains, and Kentucky limestone-filtered water. Amber color, spicy character, sweet oak aroma, and light toffee flavor define Bulleit Bourbon.
Conclusion
While tasting these significant inclusions for your home bar, check their whisky production virtually to get a realistic experience. Reserve some time to explore the timeless journey of whisky-making.