In the near future, we will be able to test out the Next Generation Hybrid Active Noise Cancelling Earbuds from innovators Mobi. Dubbed as the first company to deliver wireless headphones that deliver 'full-frequency noise cancellation,' there's a lot of hype around the product in the lead up to their launch, and the Kickstarter campaign has raised a significant amount of money to date.
So, what should we look out for when these Mobi hybrid earbuds enter the market? What will help them stand out from their competitors? Let's dive in and take a look at some of the exciting features we can expect to see from the wireless headphones.
AI used to fully optimize sound.
The Mobi earbuds are capable of hearing what you're able to hear through the headphones, and the AI acts as a filter, creating the perfect listening experience based upon the type of music you like, the external environment, as well as your movement and activity. This key feature is said to ensure that you will be able to be fully immersed in your music or other listening activity, and you won't be disrupted by annoying external sounds.
Many features contribute to crystal-clear audio.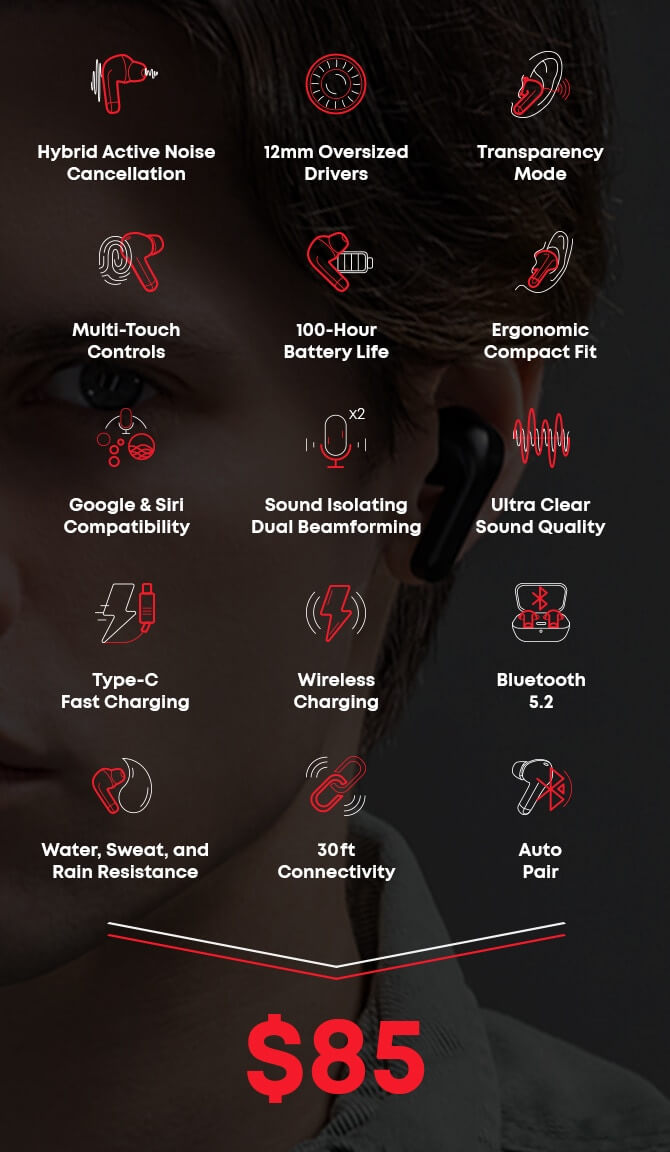 As you would expect from ultra-modern earbuds, they are packed with features that ensure you will be able to enjoy crystal-clear audio. In addition to the in-built AI, the earbuds also boat:
Oversized speakers for clearer and more in-depth sounds.
Ultra-long battery [100 hours], meaning you can listen constantly on the go and not have to worry about charging.
IPX6 weatherproofing, protecting your earbuds from the elements when you're listening to music outdoors.
Hybrid active noise cancellation, ensuring your listening isn't interrupted by the world around you.
These core features of the earbuds will ensure customers can experience superb sound quality from a product that is expected to deliver great things.
Exceptional noise cancelling capabilities will set these earbuds apart.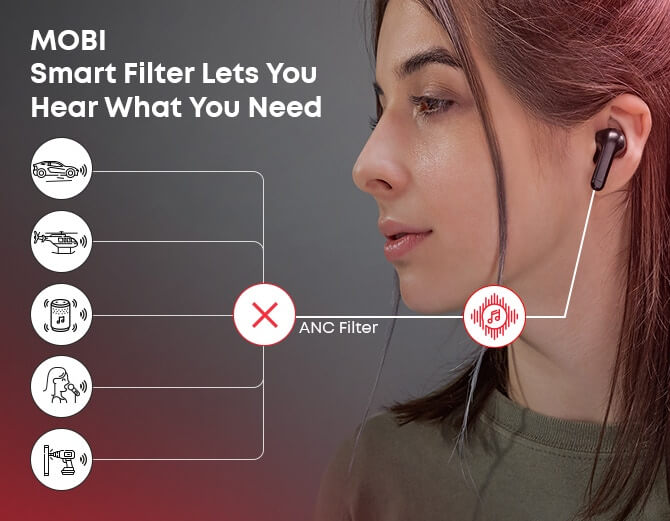 You may well have purchased 'noise cancelling' earbuds or headphones in the past, only to be disappointed that they're not as effective as you would have hoped. Mobi promise to change that and deliver the 'latest and greatest in maximum noise cancelling.' How is that possible?

Well, by utilizing AI, the noise cancelling technology employed by Mobi is the most advanced currently available on the market, meaning you won't be able to beat the protection they offer from annoying external sounds. The AI works in tandem with feedforward and feedback microphones that capture a wider audio frequency [more than 6,000 sounds], which is the key to cancelling more noise.
If they truly deliver on their promise, then the Mobi earbuds could become industry-leading for their noise cancellation properties, and could be the perfect solution for those easily distracted by external stimuli.
The earbuds are capable of richer sounds than their competitors.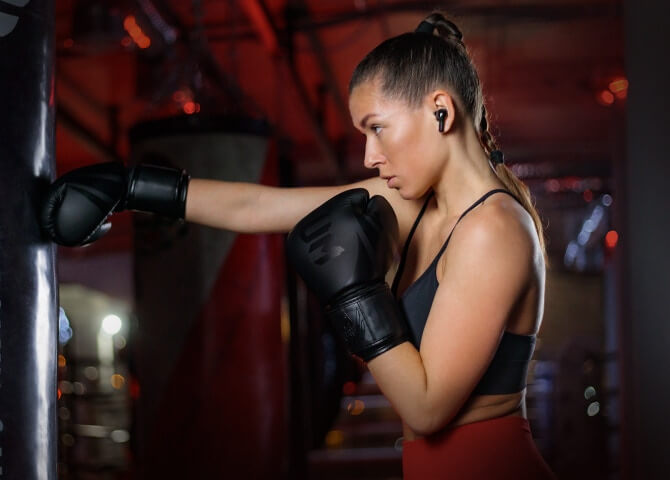 When it comes to the quality of earbuds, driver size is paramount. These earbuds from Mobi boast oversized drivers that are 12mm, and when you compare this to the industry standard of 4-8mm, it's easy to see why they deliver such a huge and compelling sound. The deliberate oversizing of the drivers within the earbuds delivers an exceptional richness and quality of sound, as well as an extremely impressive bass that is said to be incomparable to other brands.
Their 100-hour battery life will appeal to those constantly on the go.
Already mentioned as one of the Mobi earbuds' key features, the extraordinary 100-hour battery life is something that will be extremely appealing to customers who are always on the go. The buds themselves carry charge for ten hours, and the charging case that comes as standard provides a further ninety hours. This means you can go a full 100 hours without charging your buds. The promised battery life is considerably more impressive than other earbuds currently on the market.
Closing thoughts.
So, there's little doubt that if Mobi deliver on their promises, these Next Generation Hybrid Active Noise Cancelling Earbuds will be industry leading. Packed with features, able to deliver exceptional sounds, and with an extremely durable battery, it's safe to predict that these buds will appeal to many different clients for a variety of reasons. We're looking forward to testing them out and seeing if they truly are the finest noise cancelling earbuds available on the market.
Visit www.mobiearbuds.com for more information on their ANC earbuds.