If you thought stylish, affordable and high-quality can't go hand in hand, you are about to stand corrected!
Let me introduce you to the ultra popular Soundcore Life P2 Mini True Wireless Earbuds.
Created by Ankor, the popular Chinese electronics manufacturer, Life P2 Mini Earbuds are the lates addition to the Soundcore by Ankor audio products sub-label.
In this review, we are giving you everything you need to know about the Life P2 Mini before opening your wallet.
Let's take it away.
Design and comfort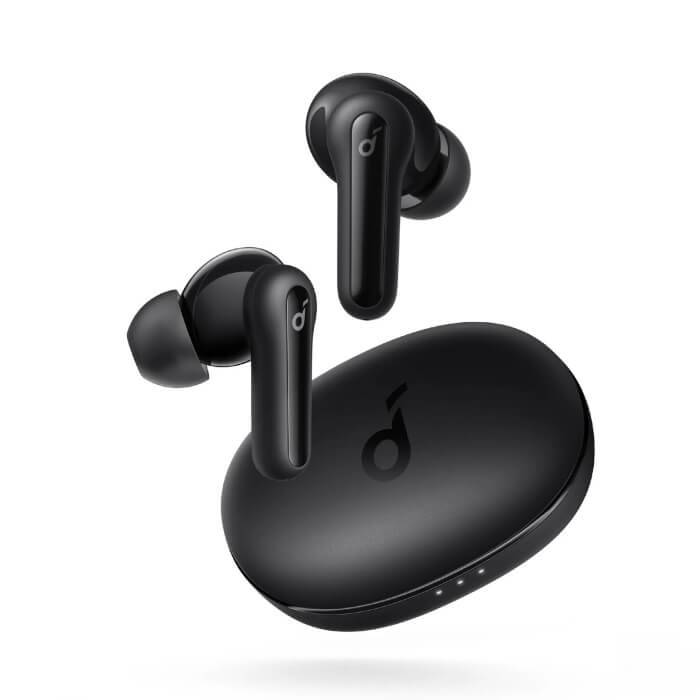 Just by mere observation, it's easy to tell that Soundcore has really focused on elevating the Life P2 Mini design. This latest edition to the already rich collection of audio products features a slick, stem-like design, which has gained popularity since the appearance of wireless earphones on the market.
Compared to the Life P2 and Life P3 editions, Life P2 Mini come with a shorter stem that connects to an oval in-ear piece. It's small and elegant, and it looks great in the ear.
A shorter stem usually means the microphone lies further from the mouth resulting in decreased call quality. Luckily, that's not the case with the Life P2 Mini, which uses AI call-enhancement technology.
The Life P2 Mini are also level IPX5 water resistant, meaning they can be exposed to low-pressure water sources such as rain or sweat, and are great for workouts or commuting.
Plus they come with ear tips in five different sizes, XS/S/M/L/XL.
Set up, Connectivity and controls
If you've been a fan of the Soundcore products, you probably already know about their impressive mobile app. But here comes the catch with Soundcore Life P2 Mini.
Unlike the more expensive members of this earbud family (for now), they don't support the app. In other words, the manual commands and features on the Soundcore Life P2 Mini is all you can use to control the buds.
But there is no room for panic because the touch controls are as simple as they get:
Double-tap L or R to play/pause music
Hold R to skip to the next song
Hold L to return to the previous song
Triple-tap R to switch between 3 equalizers
Triple-tap L to activate the voice assistant
Unfortunately, the sound controls have been left out, so the user will have to assert volume control over voice assistant or directly from their mobile device.
Soundcore Life P2 Mini come with the latest Bluetooth technology, Bluetooth 5.2. If you are wondering what's so special about it, let's just say that it allows for better auto-pairing to up to 10 meters of Bluetooth range, optimized sound quality, reduced latency, and exceptional audio transmission.
Having said that, you can use one piece in single earbud mode while the other earbud remains in the charging case. You can switch each earbud on and off by pressing on the touch-sensitive area of the bud for three seconds.
Sound Quality and noise canceling properties
Besides the great value for money it offers, one of Life P2 Mini's biggest selling points is the three equalizers (standard, clarity, and bass) you can switch between right from the right earbud.
The earbuds also have 10mm built-in drivers, which act as a bass booster. However, these Bluetooth headphones are not too bass-heavy. They do give deep, controlled bass sounds but don't expect a voluminous, low-frequency reproduction. Voices and instruments also sound clear, fresh and lively.
When it comes to noise canceling properties, they do block some environmental sounds, but that's nowhere near real noise cancellation levels.
Ultimately, the Life P2 Mini boast a well-balanced sound profile, and despite their affordable price, these True Wireless earphones offer impressive overall reproduction quality.
The Life P2 Mini's harmonious tuning is great for listening to music, podcasts, audiobooks or even movies.
Charging and battery performance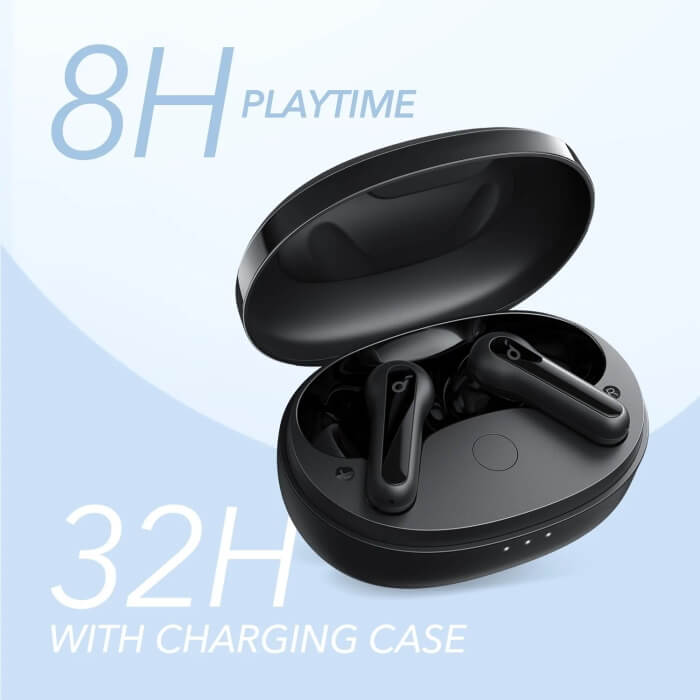 For such a minute device, the Life P2 Mini boast an impressive battery life of 8 hours and 15 minutes at higher volumes.
The Life P2 Mini come with a charging case with a total runtime of 30 hours. That means the earbuds can be fully charged twice and get another additional charge of up to 60% before the case needs more power itself.
The Soundcore Life P2 Mini case uses a USB-c cable (provided with the product) and needs 135 minutes to reach 100% battery. So, no wireless charging, but after only 10 minutes of power supply, you get 2 hours and 20 minutes of active usage. Pretty impressive, right?
Our verdict
If you are looking for affordable True Wireless earbuds, Soundcore Life P2 Mini by Ankor might be the perfect in-ear headphones for you. They might not be able to keep up with the more expensive Soundcore models regarding sound clarity and call quality, but the Mini's will definitely please the pickiest of bass lovers.