Are you looking for a great pair of noise-canceling earbuds? We had the chance to test the brand new xFyro ANC pro, and we loved it!
XFyro pulled quite the stunt by releasing the world's first AI-powered noise-canceling earbuds at the end of 2020.
The Los Angeles based company has designed and built top-notch true wireless, AI-powered noise-canceling earpods. Let's take a look at what the xFyro ANC Pro has to offer.
Design and comfort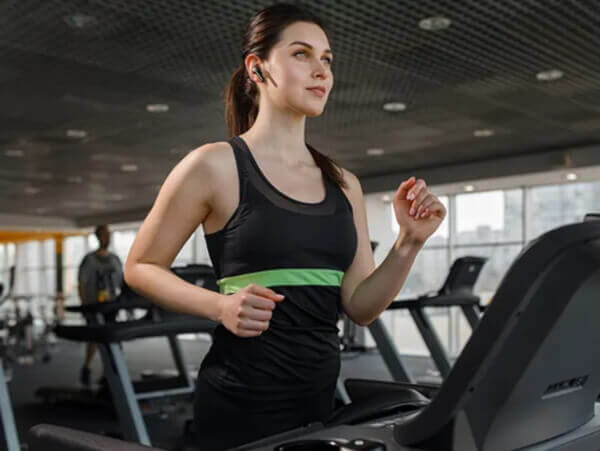 The XFyro ANC Wireless Earbuds are ergonomically designed in a coin shape that is suitable for all ear types.
They have been designed in such a way that ensures they are super comfortable to wear, and each product comes with three sizes of ear tips so you can change the fit depending on the size of your ear.
Coated in a soft-touch rubber, the earbuds fit snugly into your ears and you don't have to worry about losing them during exercise, thanks to the way in which they grip to the ear canal. They're water resistant, too, meaning you can get them wet without worrying about damaging them.
They boast a sleek, modern, black design, and they are packed tightly into a small charging case that can easily fit into your pocket, making them perfect for listening to your music on the go.
What's more, there is a physical power key in the center of the case. When you press the button, the earbuds are turned off and they immediately begin charging in the case. When you release the button, your ear buds become live and pair with your smartphone.
This design feature is an awesome way of saving the battery of your buds, and ensures you won't run out when you're on the move.
Set up, Connectivity and controls
As you would hope, the earbuds come with the latest Bluetooth 5.0 technology. If you're wondering what's so special about that, it is the most advanced Bluetooth yet, and boasts exceptional audio transmission, ensuring optimized sound quality from your device and reduced latency.
You will also benefit from much better auto-pairing than is common with other wireless earbuds, and you will be able to connect to your device if it is up to 30 feet away from your current position. This is all supplemented by an extremely simple, one-time pairing process.
To connect, all you have to do is:
Open the xFyro ANC case to enable the pairing mode.
Activate Bluetooth on your smartphone, tablet, car, or any other device you wish to connect.
Choose the ANC pro option from the Bluetooth list.
Enjoy your music!
One of the most impressive things about the xFyro ANC earbuds is the many intuitive touch controls that you can utilize. With a simple touch, you can
manage your music,

access your digital assistant
What's more, you can toggle the AI transparency mode that offers sound filtering, giving you enhanced control over the way you listen to your music. Equally as forward-thinking, you're able to access 'gaming mode,' offering you the chance to amend your settings depending on what you're listening to.
It's really quite incredible to think that all of these features can be accessed by a simple tap of the touch controls – a feature that makes the xFyro ANC earbuds an exceedingly appealing piece of technology.
Sound Quality and noise canceling properties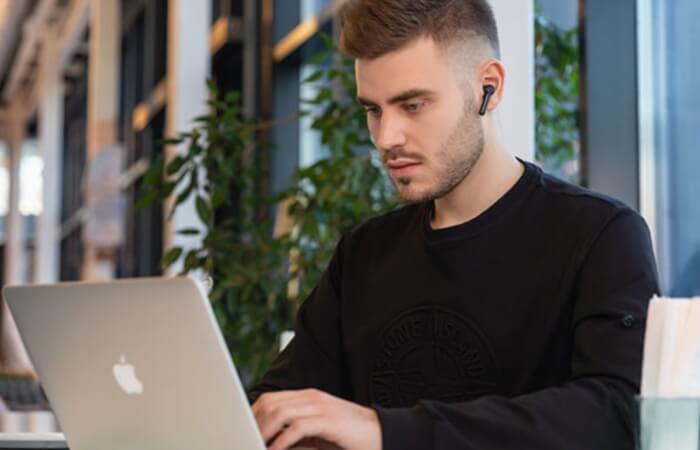 When it comes to sound, xFyro has gone all out to bring you the crispest, most uncompromising audio quality when you're connected to the buds. The quality of the bass is particularly noteworthy and is one of the best we have experienced recently.
Thanks to the attention xFyro has put into balancing the mids and highs, the overall sound quality produced by the earbuds is exceptional. You will enjoy rich and clear sounds on all of your tracks, and clarity of voice is also something that you will be mightily impressed by.
Listening through the buds brings you an immersive experience, and you really feel as if you're engaging with your content, whether you're listening to your favorite songs, watching a movie, or listening to a conversational show like a podcast.
As such, for everyday users, the sound quality is more than satisfactory, and you will really notice the difference from when you listen without earbuds, or even if you usually listen to your music with a lower quality product.
The preinstalled AI filters are programmed to recognize more than 6,000 unique sounds. Why is this relevant? Well, the AI is able to decide which sounds to cancel out and which sounds to pass through to your ears.
This incredible feature blocks out unwanted sounds like alarms, traffic, and loud external voices and focuses on bringing you the sounds that you want to hear. This noise-canceling feature is certainly extremely high spec and one of the most impressive features of the xFyro ANC buds.
Charging and battery performance
A common complaint people have with earbuds and other headphones is that the battery life isn't good enough. Few things are more annoying than your buds running out of battery just at the time you need them the most.
If you plan to invest in the xFyro ANC buds, you don't need to worry about poor battery performance. The earbuds themselves have a battery life of up to ten hours and the charging case that you carry your buds around in add another ninety hours on top of this.
All you have to do to charge your buds is to place them in the charging case, and they will automatically recharge. Just be sure to keep the case charged, and you will have absolutely no issue with your buds dying on you when you're about to take an important call or set off on a long train journey!
In order to charge the case, you will need to use a USB Type-C quick charging cable, which can be picked up easily from many online marketplaces like Amazon or eBay. The case comes with a blinking light that indicates the battery level of your buds, so just ensure you keep an eye on the level before you leave the house.
About xFyro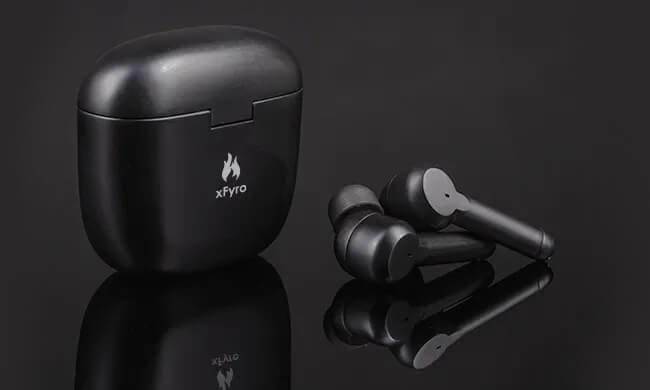 If you've never come across xFyro before, they're a pioneering tech company with a mission to provide premium audio tech devices at affordable prices to consumers all over the world. While they're not as well-known as industry leaders like Bose, they deliver on their promise and have an excellent range of audio products for a fraction of the price of some other companies.
Their core team consists of both engineers and musicians, and they pride themselves on working on their vision to combine cutting-edge audio technology with style and quality. They're a truly global company, with offices in New York, Los Angeles, and Hong Kong. International shipping is available via their online store, and their products can be found in retailers throughout the US and further afield.
Our verdict
If you're looking to invest in an affordable, high-end pair of earbuds, then the xFyro ANC Pro might just be exactly what you're looking for. With the launch of the new xFyro ANC Pro earbuds, xFyro has raised the bar and delivered an exceptional product that delivers a plethora of premium features – including graphene speakers, 100-hour battery life, ergonomic design, and IPX5 water resistance – for a fraction of the cost of their competitors.
If you're looking to treat yourself to a pair in the near future, you can get the xFyro ANC pro on their official site for just $125, which is a remarkable discount of 50%. At this price, we would highly recommend the xFyro ANC Pro earbuds.
Visit xFyro.com for more information.